About Us
Are you wondering about us? Well, at Outdoor Reality Shows is a fun, easy on the eyes blog that shares information about our favorite TV shows: Outdoor Reality Shows. Offering a glimpse of the great outdoors while sharing a storyline of living (and being) in a natural setting or where the sun is seen, it's a focus we didn't find anywhere else, which is why we started our blog.
If You Can See the Stars, We Write About it
Our rule of thumb around the office is if you can see the stars, we write about it. The idea that some reality TV shows are so staged that the players almost are scripted isn't too far off for some shows. Give your contestants some fresh air (and the element of the unknown) and it's exactly why we love outdoor reality shows.
For example, Alone on the History Channel is one of our favorite shows. The elements can't be bought or sold. Contestants either make it or not. And that's exciting. Even shows like CBS' Tough As Nails has an outdoor element as they move equipment through the outdoor elements. We've watched as contestants tried (and some failed) to make their mark when it comes to water competitions and moving earth.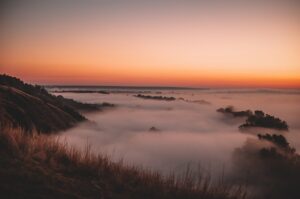 The chance to talk about outdoor Reality Shows doesn't stop at just viewing, we get involved before the show season starts as we love to share casting call news too. Who wouldn't want to be part of some of the best great outdoor shows and find out if they could make a few bucks beating out the competition. It's possible to be a contestant and get your chance at reality fame, but only if you apply.
The cool thing about watching outdoor reality shows, is it's fun television. A chance to see some majestic places, offering you a look at tasks that demand your mind, body and soul all the while cheering on your favorite competitor. It's a cool way to relax, chill on the couch and forget your problems as you see another soul fight hard to accomplish their dreams on a reality show.
Read and Comment
While we love having people read our materials, we'd love it even more if you took time to comment. Our best advice comes from readers like you. We want to hear what is on your mind. What you like (and don't like) about reality shows as well as your thoughts on new outdoor reality shows. We are all watching together. And as you know, any good community has plenty of people pitching in and sharing their thought about the world they enjoy. Of course we can't all be on reality TV, but we can all talk about what is the best, worst and even in-between.
Who are We?
Living in Los Angeles, we caught the reality bug early. While none of us have had the privilege to be on a reality show, be it an outdoor show or otherwise, we all loved the idea. When scripted sitcoms got so cliché that we could guess the upcoming dialog before it came out of the character's mouth, we started to look for something else to watch. While we love online videos, the reality of many is low quality and unappealing. Right in the center of the two sides is reality TV. And as avid fans, we started writing about the reality shows we'd watch on a regular basis!
While Bachelor Nation has never sent us an invite, we'd be happy stuck on an island watching Alone or Lone Star Law until the sun goes down. Never one to be disappointed in outdoor reality shows, we found other television show lovers to appreciated the idea as much as we did! That's all about us and how we got started with our blog!
Thank You for Joining Us!