Top Reality TV Casting Tips Help Get Seen
So do you Want to be on television? How about a Reality Show?
If you're not an actor, but would love to be in front of the camera, the idea of a reality show cast member is a great idea! While reality TV casting is a difficult process and can take hours to complete as you open your life up, it's possible to be famous on a television show. Before you start, make sure you really want this as sometimes it's a very intrusive process, but the end results are amazing!. Make sure that you have all your bases covered with these tips before you cast the next reality show!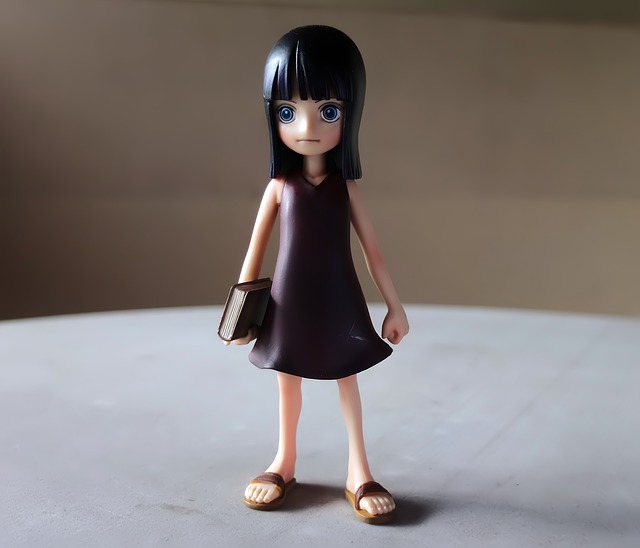 Top 5 Reality TV Casting tips
Be Patient – Casting directors are really busy people and they may not have time to meet with everyone who sends in an application. That means it might not be your turn yet. Don't be discouraged if you don't hear back from the casting director right away. They may be very busy and have a lot of applications to review. So even though it takes time, you might still hear from them, even if for another project.

Offer a Good Headshot – A good headshot is essential. Don't think you can send a selfie and make it work. The process for submitting an application to reality TV casting must have a headshot (or they will ask you to offer up one at a later date.) Make sure that your photo is clear, well-lit, and professional looking. You should also take measures to make sure that your hair and makeup look perfect in your photo. In fact many people hire a beauty consultant to make the perfect headshot.

Upload a Video of Yourself – If you are applying for a reality TV show, it is helpful to upload a video of yourself telling your story or performing an act that demonstrates your talent. Now, before you send any random video, make sure you review what the producers or casting directors are looking for then incorporate that into your videos.

Write a Compelling Letter Introducing Yourself – In order to get cast in a reality TV show, you will need to write a compelling letter that reflects your personality and focus in life. Then you need to make sure it offers strong ties to the idea behind the reality show.  This letter should explain why you would be a good fit for the show and be direct on why you want to be part of this show.

Be Patient. Sometimes the process takes longer than expected. Be a very patient and any engagement with a casting director you need to be positive and happy.
What is Reality TV?
Reality TV is a type of television programming that is based on the premise of filming real people in their natural environment. Perhaps we should say a natural environment that is set up within a show framework. While we don't always watch people in their personal lives, we do watch what might happen and how it could be part of a story line. Reality TV could be considered a number of storylines based on true actions and seeing the options people have with possible real life choices.
What are the Benefits of Casting Reality TV Shows?
There are many benefits to casting reality TV shows. Knowing what the benefits are will help you become a member of the cast as you can fit into the actions of the show better. For example, it can provide entertainment for viewers so you might be the zany cast member who does crazy stuff or have an odd profession. It can also be a way to show off a community or city in a positive light. Perhaps you live in an interesting place or have an interesting input of the community. Furthermore, it can help to raise money for charities or organizations. And if you are a huge supporter of a charity or organization, you might be the perfect realty cast member.
Check out our list of Outdoor Reality Shows
Be Ready for Reality TV Show Twists 
Show casting for a TV twist must be expected as it can be a lot of fun. Here are a few tips to help be ready for any twists that casting directors could ask you to consider for being on TV
Reality TV shows often take place in specific locations, so it is important to find people who can act in that setting, but a twist is typically taking people who aren't familiar with an area and make it a challenge for them. Are you willing to accept that twist?

Consider casting people who are not usually seen on television. This can add an interesting dimension to the show and make it more realistic. However, they might be people who you might never meet in real life. Perhaps too shy or very bold or just different. Are you willing to accept that twist?

Be prepared that participants only get money if they get to the end. Many reality TV shows rely on cast members who are willing to give their time and effort for free. It is important to offer something in return for their participation, such as money or exposure, but you might win nothing if you don't finish. Are you willing to accept that twist?
Being a cast member in a show with a reality TV twist can be a lot of fun. 
A Difference Between Reality TV and Real Life
Reality TV casting can be a lot different than what you might think. In reality, there is a lot of chemistry that goes into casting, finding the right location and choosing the right people to star in a show. Here are some tips to help you get started:
Make sure your participation is realistic. If it's not, you'll probably end up incompatible with each other or be cast as a villain. It's important to have a clear vision for your participation before committing to the show, so that you can make sure you are well prepared.

Be willing to change yourself for the camera. If something comes up that's unfamiliar and you need to make a change, be open to doing so. This will build trust between you and the rest of the cast and more importantly the viewers will like how you handle yourself..

Take time to get to know your castmates. Don't rush things – it's important to find the right friends, not just anyone. When people are cast, there are particular types of individuals who do best. Spend time getting to know them and hunting for the qualities that will help you on the show.
In Conclusion
The journey of being in a reality TV show starts with the very first step: applying. There are a number of shows looking for contestants, cast members and even reality daredevils. Start looking for what current shows are open to you and find their applications.
If you have a particular show you love, research the show you want to appear on for upcoming seasons and apply as soon as the applications open. Not all reality shows are created equal, and some may be more interested in newbie contestants than experienced candidates. Knowing which show you're applying to can affect your application a great deal.
Keep fresh and make yourself likable. Be prepared with a killer portfolio and demo tape. Casting directors love to see proof that you can actually do what's asked of you on camera. Make sure your portfolio is full of examples of the types of scenes or footage that would be required for the show you're auditioning for – they don't have to be from actual episodes, but they should at least showcase your acting ability fairly well.
Be ready, willing and able to travel for shoots and don't be surprised if there are some ridiculous taping dates (if selected as a cast member). Reality television is often shot all over and usually at times where they can shoot least expensively.
Most importantly make your dream to be on Reality TV by trying! Have Fun!!!