Carleigh Fairchild – GoFundMe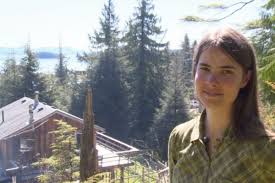 If the producers on Alone Show were trying to upset its core audience in Season 3 finale, they did a fantastic job. After 86 days surviving Alone in Patagonia, only two contestants remained, Carleigh Fairchild and Zachary Fowler. Both determined survivalists were showing signs of malnutrition, but neither had any intentions withdrawing from the $500,000.00 competition prize. The difference between the winner walking away with everything and the loser walking away with nothing, came down to one decent meal.
Why did the Alone Show make this life-changing decision when both contestants were in similar positions? I knew, I just knew they'd do the right thing and award both Fairchild and Fowler the first dual winners of Season 3. I seriously doubt either contestant on the 86th day would've had any problems splitting the $500,000.00 prize. But I was wrong. For the first time watching any Outdoors Reality Show, I truly felt sorry for Her and DID NOT like the way Season 3 ended.
Fowler, if you read this, I'm certainly not trying to take anything away from an exceptional job well done. You proved your outdoor survival skills leaving zero doubt in anyone's mind. But even you have to realize this was not (financially) fair to your opponent considering you were both in the same position both physically and emotionally. If I was wealthy (or an Alone producer, hint, hint) and could give Carleigh the same prize, It would be a very easy decision considering all the circumstances involved.
Carleigh's Go Fund Me "Prize" page
If History Channel and Alone won't recognize Carleigh Fairchild as a winner on Season 3, then maybe the Fan's will. Can we collectively raise a worthy prize so Carleigh can still buy her Mom a new home? I think we can. Fortunately, someone knowing a lot more about crowdfunding than I do has already started a GoFundMe page for Carleigh. There's only a $25,000.00 goal with over $3200.00 already raised in the first two days. Wouldn't that be something if Zachary Fowler also contributed a little something to Carleigh's fund she rightfully earned for never-giving-up during the longest outdoors reality competition ever seen on TV?
Most likely, all the Youtube channels covering the Alone Show Season 3 (Wooded Beardsman, Jiujitsu 2000, Sam Larson – Alone Season 1 runner-up) will be commenting about the finale soon. So far, only the Humble Trekker has voiced his opinion in the video below that very much resembles mine.
Do something today that'll instantly make you feel good and contribute a few bucks to Carleigh's GoFundMe page.
Please help Share Her Story anywhere you can online.
Congratulations to both Carleigh and Fowler for setting the new survival record on Alone.