Floor is Lava Season 2
The Floor is Lava Season 2 returns to Netflix in June with bigger, better and dare we suggest hotter opportunities to fall into the lava. This upcoming season is set to be released on June 3rd. If you're a fan of this show, we completely understand how hard it is to wait because we are too. And June 3rd can't come soon enough.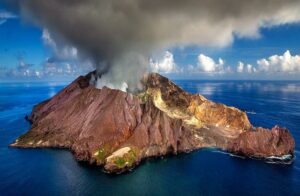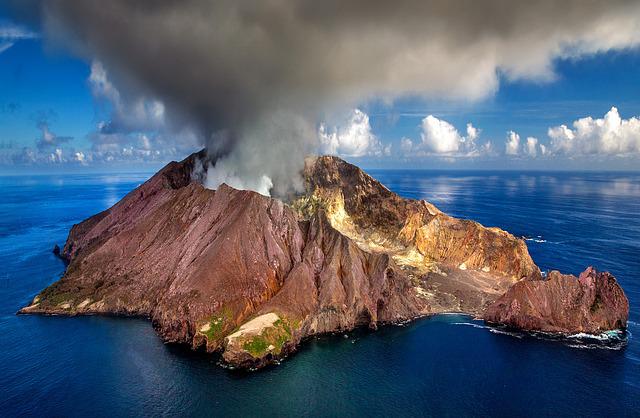 Slippery Volcano Offers New Challenge
This season looks to be epic. And here's why: The nearly impossible slippery volcano has arrived. This might not be mother nature's rendition in perfect delight, but the manmade pillar of reflection looks gnarly nonetheless.
From the little we've seen in Floor is Lava Netflix trailer, everyone is going to be showered in lava on their way up (or worse drop off the side). Apparently this difficult volcano needs to be conquered to win. 
To be frank, the previous season of Floor is Lava had plenty of action. However, this idea of a volcano is what has us ready to watch once again. Anyone can climb a wall during a competition (hello, American Ninja Warriors) but a volcano? OMG! That's a whole different type of focus.
When it comes to physical competitions, it's fair to say the smack-talking contestants fill the bill as well on Floor is Lava. Netflix really does make it worthy of tuning in because you know this isn't your everyday reality show. The course, the lava and even the host, Rutledge Wood, Floor Is Lava's host appears to be ready for action. Even the volcano is making a grand entrance in season 2. 
Love for the Floor is Lava Contestants
One of the best parts has to be the contestants. We love it when one of the loud contestants share their trash talking reflection of the course only to be, well, doused in lava by their own missteps.  Yeah, it's TV gold and we love every second of it. If you appreciated the first season, be ready for season 2 as it's looking like Netflix took some notes to make this season bigger, better and definitely more insane.
In Conclusion
This year the Floor is Lava competition steps up for more talk, more challenges and more lava. It's only a matter of time before they drop off like flies and for the viewers, this is awesome because we are going to be right there cheering them on while watching the volcano blow.
If you're looking for some hot action, check out the Floor is Lava on Netflix starting June 3.
Read a Related Article: Julia Child Seen in New Reality Show