Are you ready for a new type of reality show?
The Julia Child Challenge is a blast from the past fused with a challenge of the future. The reality show is a brilliant way to share the beauty Childs' brought to food with a whole new audience and it's given foodies another reason to tune into the Food Network to watch the competition unfold.
Those lucky competitors aren't just random people from the street. Nope, they are Julia Child superfans – people who adore the late cook and have dreamed of offering dishes as their hero. Accompanying them is a rotating panel of guest judges who will decide if the dish would potentially measure up to what Child's would cook.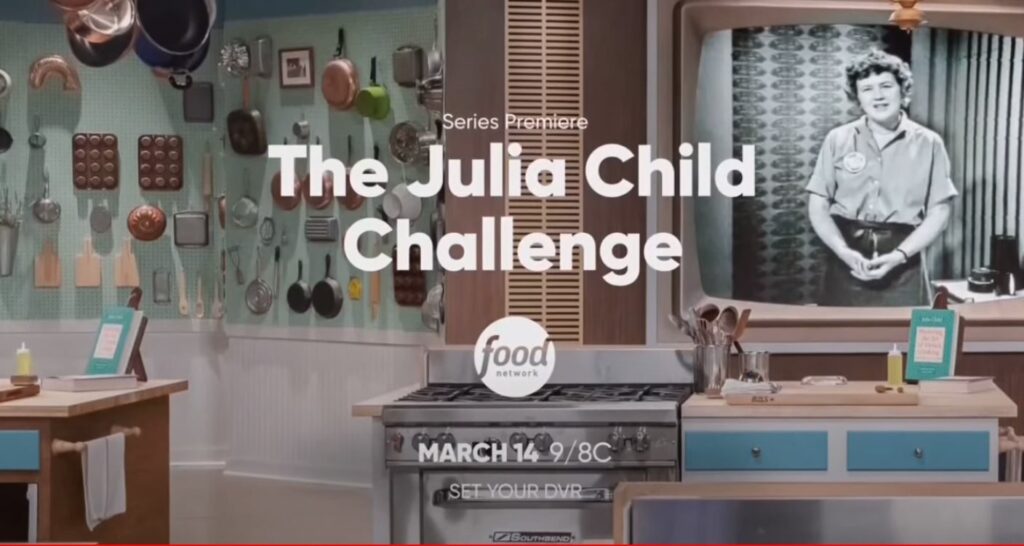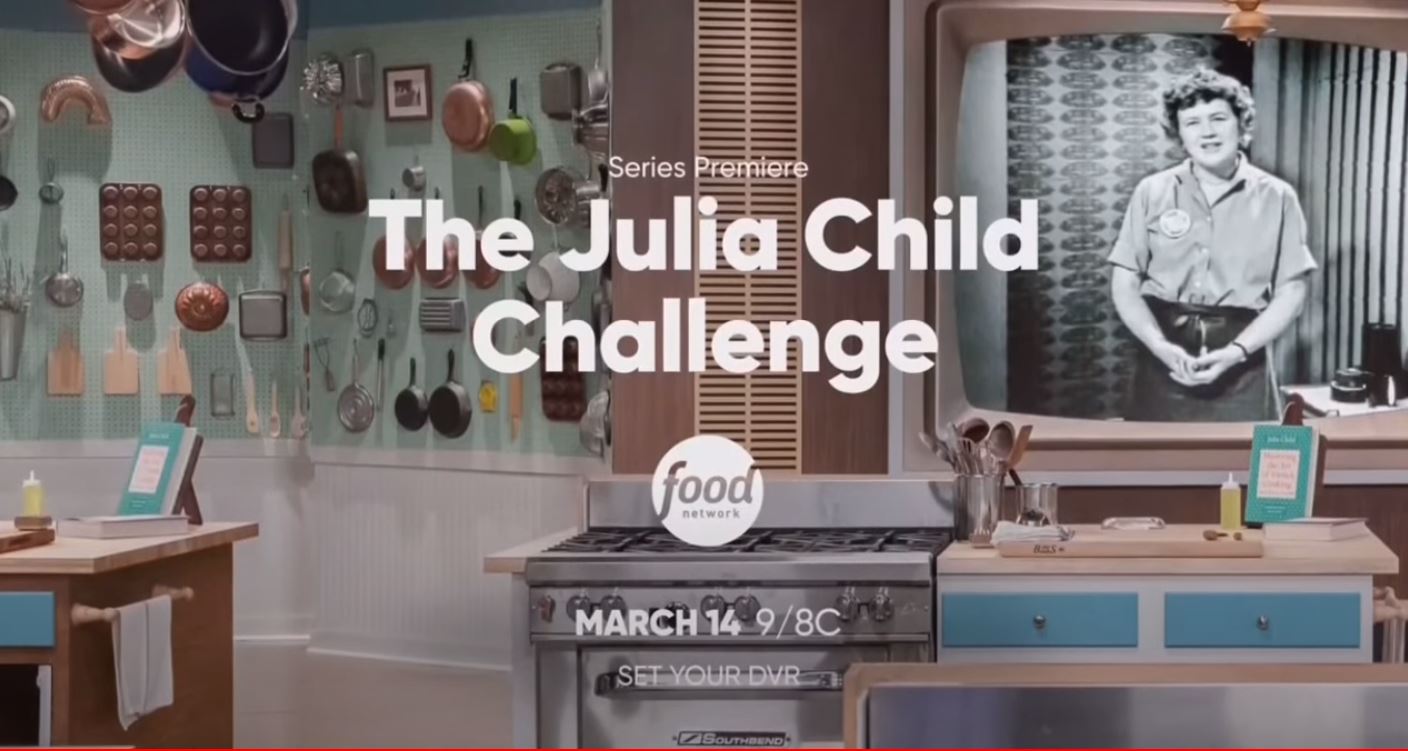 Immersing viewers with everything about Julia Child, the competitors share their stories of their favorite woman in the kitchen, recreate dishes using the identical ingredients used by their hero and are judged on the finished product. The most amazing aspect, for the viewers at home and the competitors is we get to hear from Julia herself as she shares about the dish in the huge television screen right in the middle of the kitchen. If that's not some amazing Julia Child  inspiration, then what is?
The Julia Child Challenge is All About Food
The competitors aren't looking to just impress the judges (that of course is the first objective, but there is more), they are looking to win big with the grand prize of an all-expense paid three-month cooking course at Le Cordon Bleu. Which is a big prize for someone who wants to improve their culinary experiences and bring new flavors to the world. Or even up their talent for their own home table to impress the kids.
Julia Childs brought her recipes  to the world in a way that impacted generations. She inspired millions of home cooks by displaying her talent on television and wrote dozens of books with mouth watering recipes. Her talent was part food, part performance and the reality of being a home cook like all of us…along with a dash of humor. Over the years there have been movies about this kitchen icon, but the latest reality show has offered her vision for home cooks in a whole new light. And it's worthy of watching as viewers see recipes AND history combined in a fun, fashionable format.
History? Food? Both!
The really unique thing about this reality show and what truly makes it different is the way Julia is infused to the program. Other chef shows are all about competing against your fellow competitors or impressing a loud judge who strolls by your cooking station with piercing eyes and quizzing your techniques. As fun as that sounds, it's not as practical as recreating a dish Julia shared for the family with precise execution. And being judged for your willingness to pay close attention to details Julia offered to make every bite as mouth watering as the first time the celebrity shared it many years ago. 
If you haven't seen The Julia Child Challenge you're missing an iconic piece of television history being brought back to life in a whole new way. Plus, if you let your mind wander, it's like having a moment with the chef once again as dishes she so scrumptiously prepared before are offered again in a whole new way.
Related Content: Find out More about Outdoor Reality Show Casting Calls
In Conclusion
The Julia Child Challenge is all about honoring an individual who inspired millions of home cooks by honoring her recipes. It's a very unique show that brings history, food and fun to the table. We can't be more excited to see how this hit brings home cooks, foodies and real people together once more to honor the great Julia Child!
[Ezoic account verification #[230763]